Iowa Lottery Gives Back
The Iowa Lottery has raised more than $2.1 billion for our great state. That money supports everything from veterans and law enforcement to education, parks and conservation, agriculture, and human services. And each year, the lottery raises millions more to help make Iowa even better. It's how we play our part. It's how you can too.
Here is how each $1 spent on lottery products makes a difference in Iowa (fiscal year 2021 totals).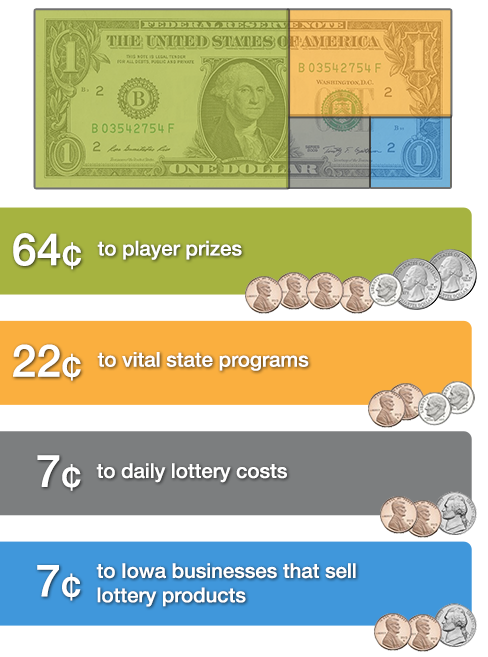 Today, lottery proceeds help our state in multiple ways. They help Iowa veterans and their families through the Iowa Veterans Trust Fund. They help the families of Iowa peace officers, firefighters and corrections employees who die in the line of duty. And they provide help for a variety of significant projects through the state General Fund.
See ialottery.com for details.